You can change your service plan preferences (upgrade or change back to a more basic plan) by accessing your account settings. Once there, look on the upper left corner for the link, as below: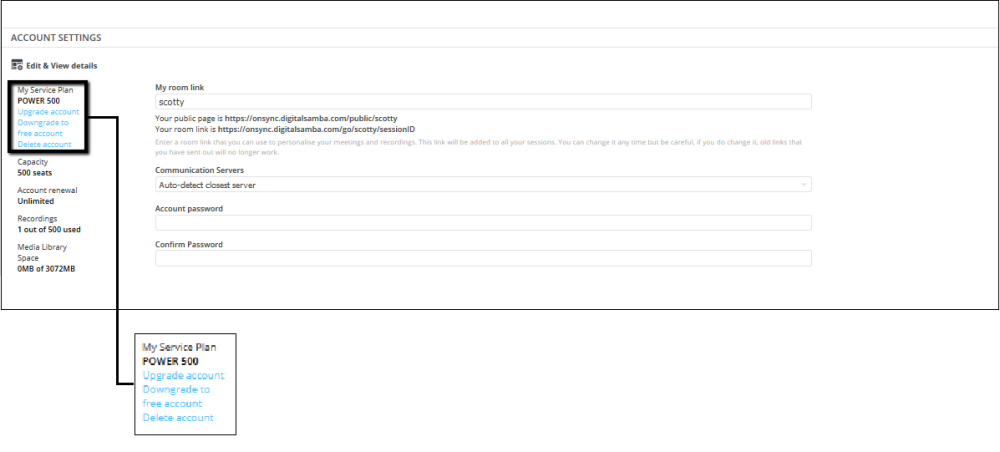 Please click on "Upgrade your account". By doing so, you'll be redirected to a page with our standard packages, as follows: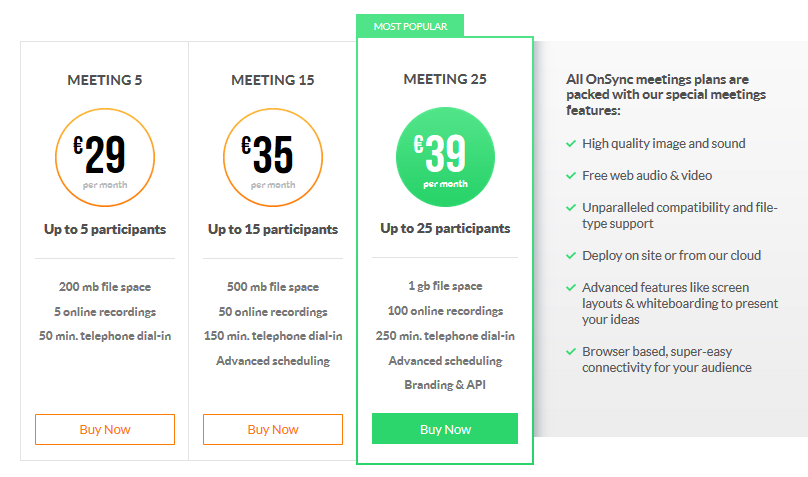 You may now choose the plan that better suits your needs. Once you choose your ideal plan, please click on "choose plan" accordingly. Once you do it, you'll be redirected to a page where you may submit your billing information. This includes the following fields:

Address
City
Country Prefix (also known as country code)
Postcode
State
Company Name


Once completed, you may click on the "Upgrade Now" button. Please be reminded that by switching to an annual plan you save 15%. Should you wish to do so, only click to select the option "Save 15%" before clicking on "Upgrade now".
To process the payment, you may use your existing PayPal account or create a new one by filling in the required fields, inserting your credit card details directly on the fields shown. Please remember to double check if the Billing information and shipping address are correct. If all the details have been loaded correctly, please click on "Agree and Pay". Your payment will be safely processed by PayPal.
If you have an existing upgraded account, the option to switch it back to basic is active once you click "Change your Account" from your account settings.
If you already own a paid plan and want to downgrade back to a "free" plan, we strongly recommend you to follow the next steps in order to cancel the automatic billing:
1. After logging into your OnSync account, please go to "Account Settings":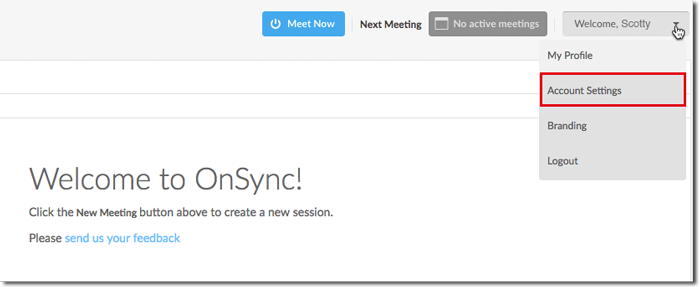 2. Click on "Downgrade to Free Account".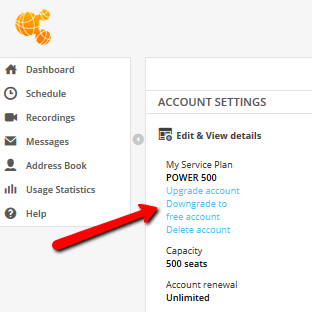 3. Lastly, click on the "Update" button located at the bottom of the screen.

Feedback
Thanks for your feedback.