An admin account gives you two different ways to create new users. You can either create individual users one by one, or you can import a list of them using a CSV file. To do any of these two tasks, click on the Users tab of your admin account center.
To create an individual user account click on Add user button on top of the user list.

This will load a new page with empty user information for you to fill in with the new user's name, e-mail, location and password. You can also grant this account with a specific service plan or permissions by going to the Service plan tab; otherwise, the account will be given the default plan. If you want to know more about creating and modifying service plans go here.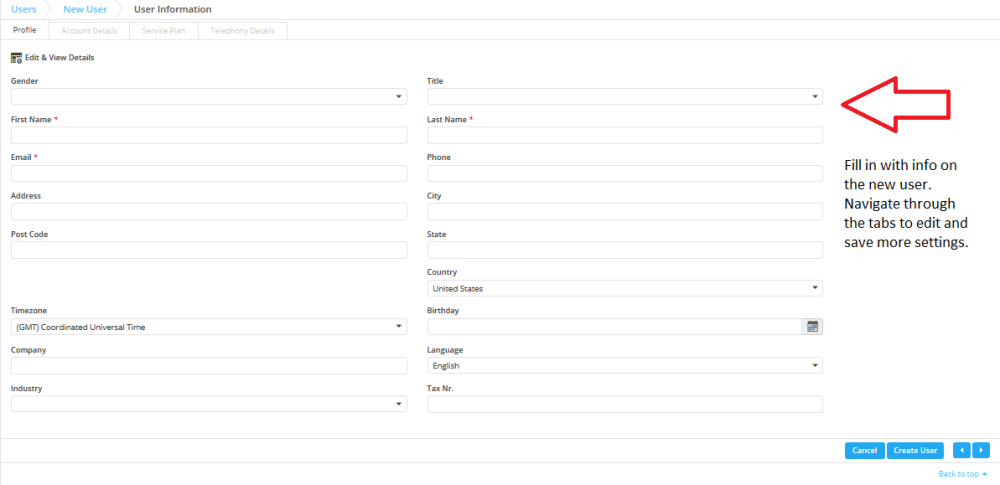 Feedback
Thanks for your feedback.