The dial-in feature is available only on
PRO

-HI-

DEF

and

EVENTS

plans.

You can choose between three audio types when your scheduling your session in OnSync. To do that – when scheduling your meeting, you have to the "Advanced Options" button, located at the bottom of the screen and click on it:


Please click on the "Audio and Video" tab that will show up at the top. Then, choose the option you like.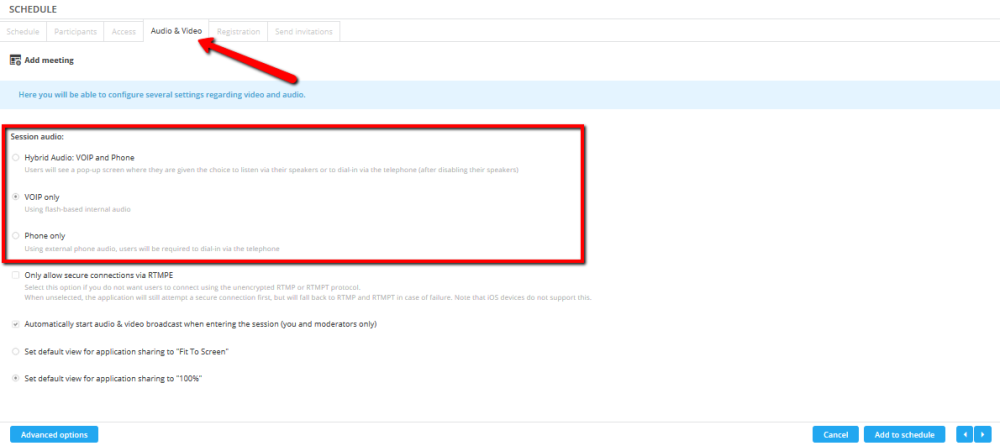 Feedback
Thanks for your feedback.