Once in the Recordings section in the Account Center you can edit any of the recordings that you have saved. To do so, just click the edit button that appears next to the recording's title when you hover your mouse over it.

After you click on edit you will be able to rename the recording, as well as modify any password settings and add a description for viewers to read before they start watching.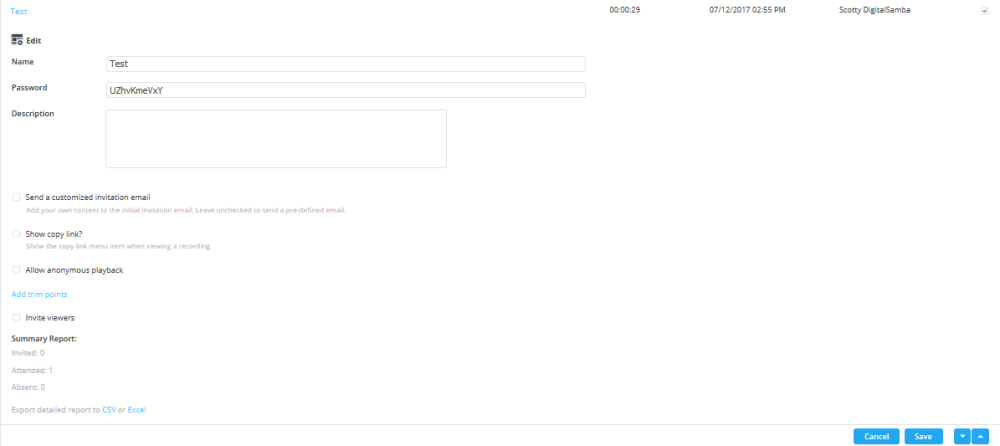 Lastly, you can trim the file and choose not to show certain parts of the recording by sliding the "Hide start" and "Hide end" in the time bars as shown below. In this case everything between 1:32.003 and 13:30.761 will not be shown when playing the recording.


You can click on the +, – buttons to make extra cuts to your recording.
Feedback
Thanks for your feedback.