First, go to the users tab on the left side of your Admin Account Center. This is the default tab whenever you log in as an admin.
Once you're in that tab you will see a list of all the OnSync users under your license, along with some basic information on them such as E-mail, service plan, last login and expiry date among others.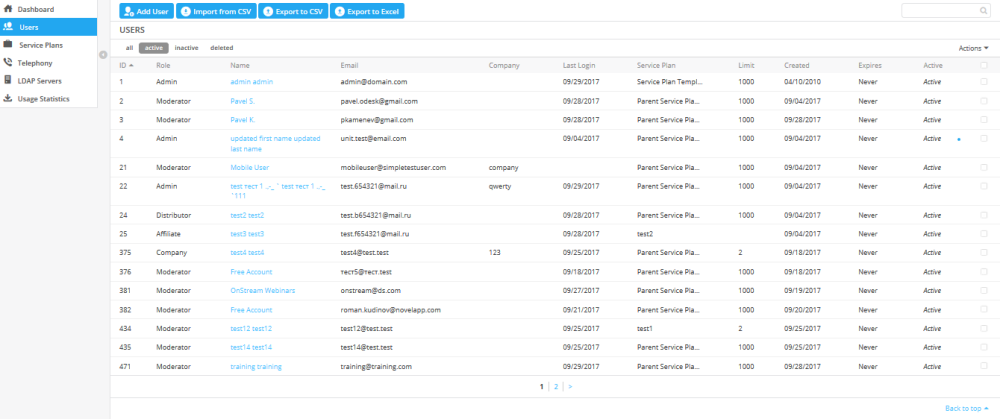 You can click on any of the users' names and a new page will load showing you all the information available on that specific user. Here you can edit things like Service plan, associated e-mail address, tax number, or you can also delete or impersonate the account. Impersonating will allow you to use OnSync from that specific account to test for technical issues or maybe set up things like branding for that user. This is an example of what a profile can look like.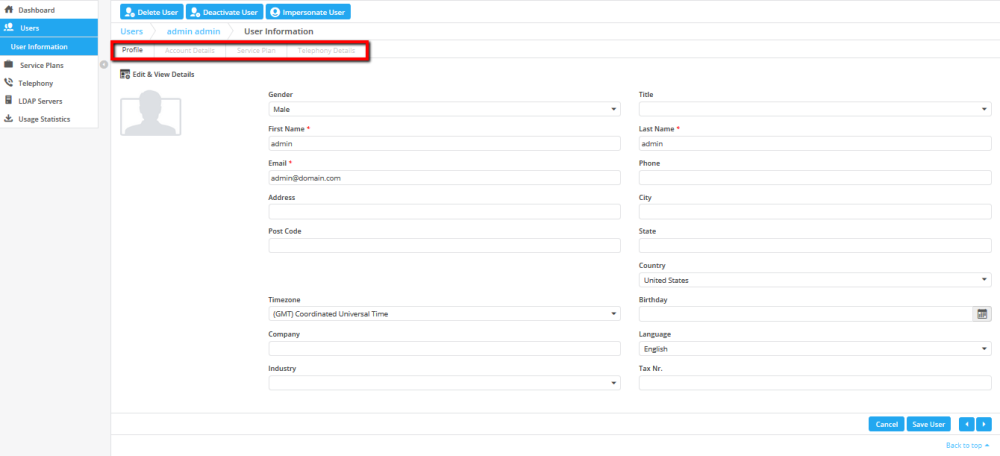 To find and edit a specific account you can use the search box on the top right corner of the user list. Type in the email address or name of the account you are trying to change the settings for and wait for the system to process your query without pressing enter.
Feedback
Thanks for your feedback.