Once logged in, you're ready to update your details or complete your profile information. To do so, please click on the button placed on the upper right corner of your Account Center. A Drop down menu should appear as follows.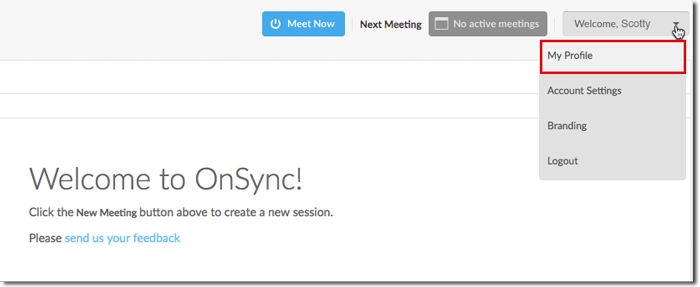 Once you click on 'My Profile', another screen will open up. Once there, you'll be ready to fill in all the fields as needed, you may upload a photograph, change your username, contact details, country, timezone, etc.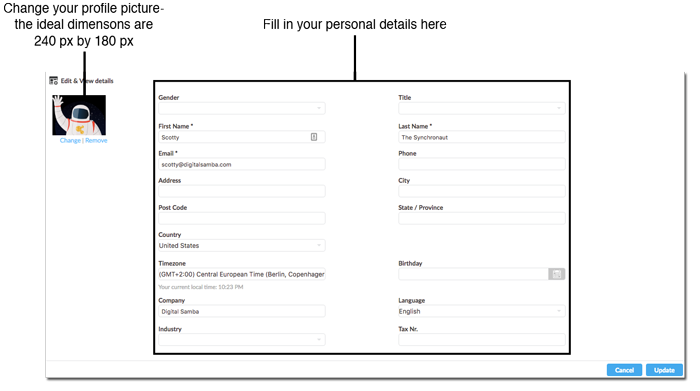 You can also change your account settings and create a room link that you may use to personalize your meetings and recordings. Here you can also change your password, dial-in pin code and choose which OnSync server to host your sessions in.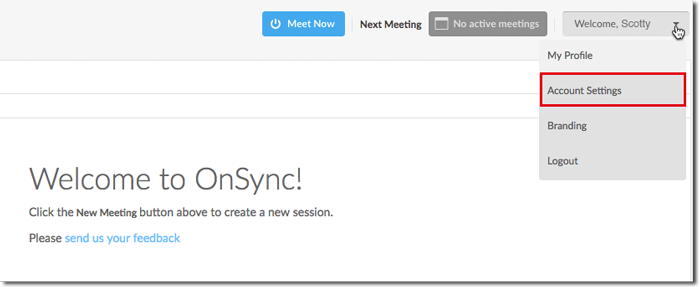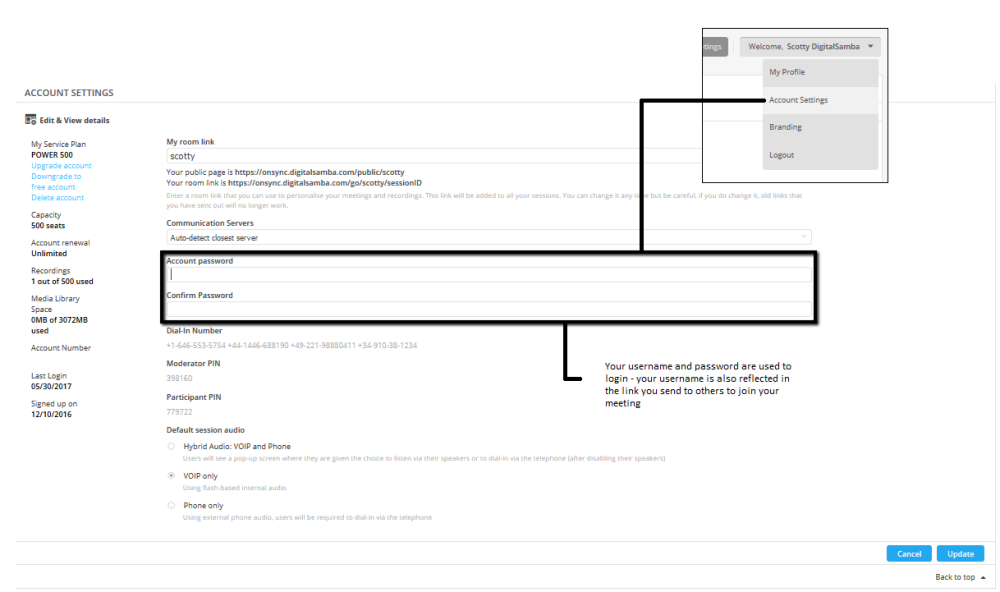 Feedback
Thanks for your feedback.