In order to start recording your session, please click on the Red button located at the top of the screen:

Next you will have to type in name for the recording. After you've filled in the Recording name bar, please click on "OK":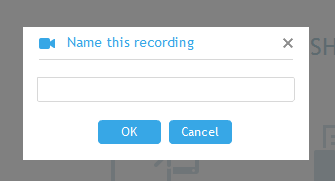 You will notice that a timer and pause button showed up next to the record button, also a new red circle will appear next to the webcam button. This indicates that the meeting is being recorded. The pause button will allow you pause the recording and then continue it; this will allow you to record only the most important parts of a meeting to make rewatching easier. However, you can also do this by slicing an existing recording.
To stop recording click on the record button again. This will automatically save the recorded parts of the session into a file and store that in your account center.

In order to access your recorded sessions, please log into your account and click on the Recordings menu: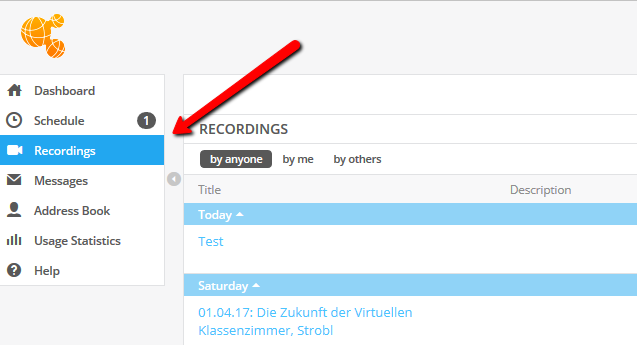 To learn more about editing, sharing and downloading your recordings, refer to our Share, edit and download recordings articles.
Feedback
Thanks for your feedback.