OnSync allows people in your meeting to share various types of content with each other – such as audio and video using their mic and video cam, computer files in almost any format, there is even a whiteboard to aid online collaboration. You will almost feel like you are standing in the same room as each other!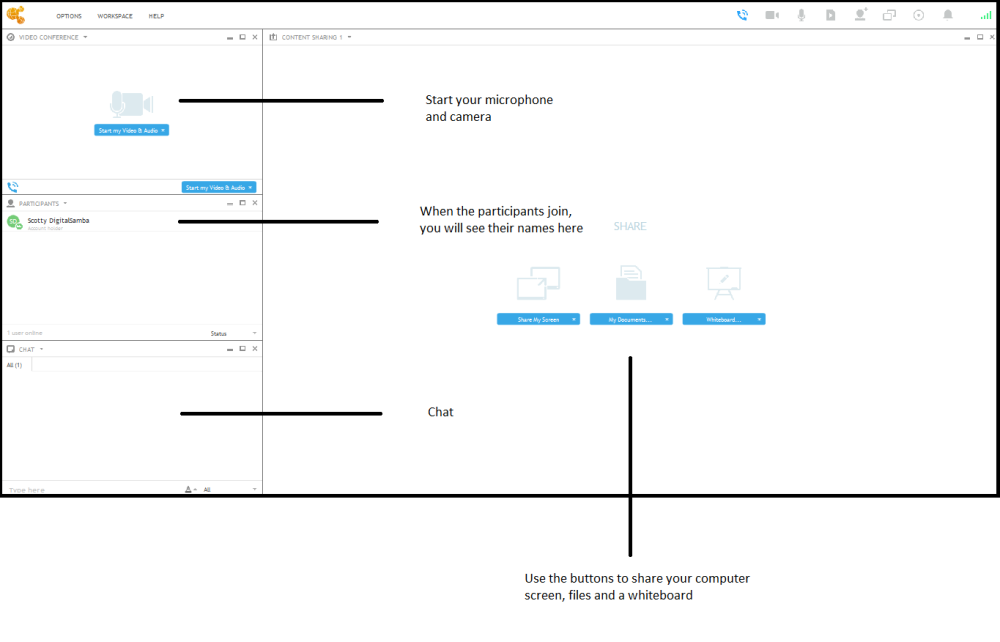 In this section, we'll teach you all about presenting and sharing content inside OnSync sessions.

Feedback
Thanks for your feedback.