OnSync allows you to access statistical details of amount of times the platform has been used and accessed by you and or your participants. To access this section, click on the Usage Statistics tab: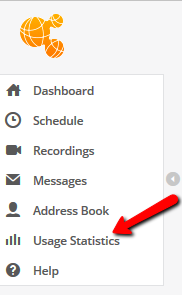 Once you do it, another screen will be displayed specifying the amount of people that logged in to your sessions every day for the last 30, 60, 90 or 180 days.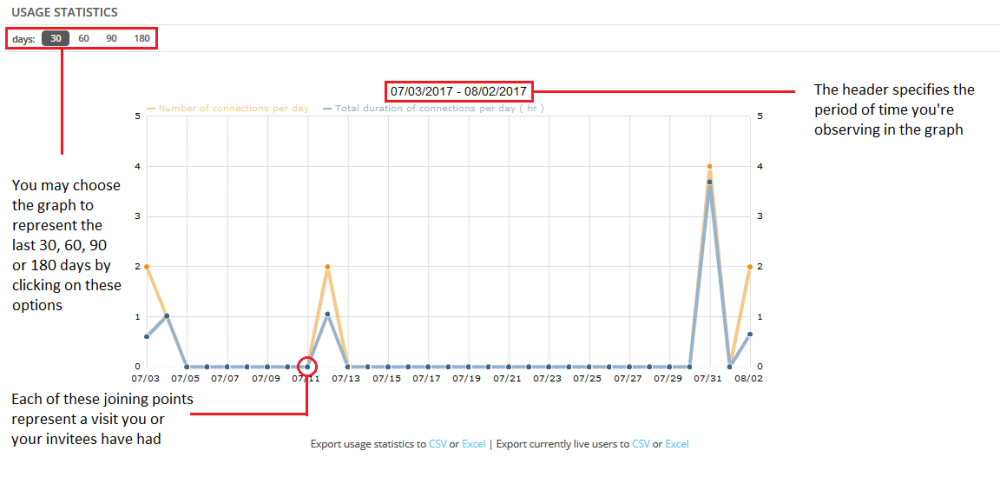 If you'd like to see the details for a single day or session, you can click on the dot for each day. Another screen will show each person that accessed your meetings on that date. If your invitees accessed using their email address, this will be displayed on the list. If they accessed as guests, you'll see only their name or nickname.

Feedback
Thanks for your feedback.